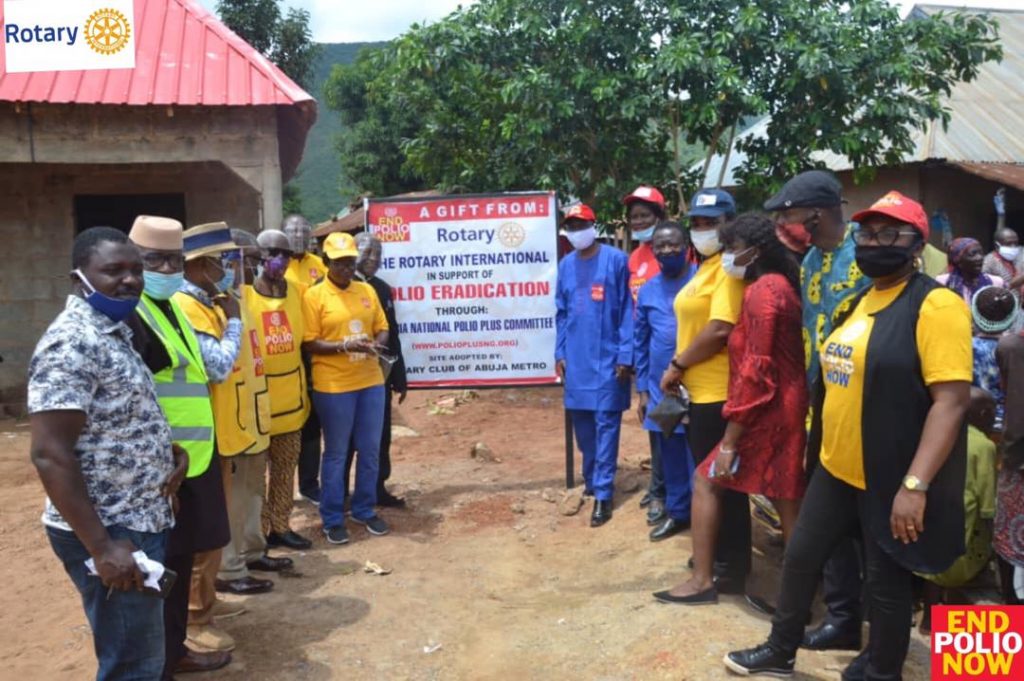 Rotary international through Nigeria National Polio Plus Committee recently installed a borehole in Kasaki- Jeje, Karsti community, Abuja. In a bid to further relieve the community of the water scarcity challenge and foster the handwashing culture to curtail the spread of COVID-19.
Dr. Kazeem Mustapha, Vice Chairman of Nigeria Polio Plus Committee (NNPPC) said the gesture was part of Rotary's continued assistance to the people and in support of the government's efforts to cushion the effects of the COVID-19 pandemic. "The importance to maintain proper hygiene has become more apparent in this pandemic and water is essential to maintain a good level of hygiene and sanitation," Dr. Kazeem Mustapha said. He also advised the community to maintain the borehole properly so that the community can be recommended for other development opportunities.
The President of the Rotary Club of Abuja which adopted the site, Rotarian Omotunde Balogun, said the gesture was part of activities to reach out to the needy especially during this COVID-19 pandemic. "We have come to assist the families a way to show support and make life better for people" She further said that the water was important as the community residents usually went quite a distance to fetch it" .
"We are grateful for the water project, we use to go a long distance to fetch water before. I will make sure we maintain the water well" Alhaji Tanko Gorobe, the village head of Kasaki-Jeje, Karshi community said joyfully.