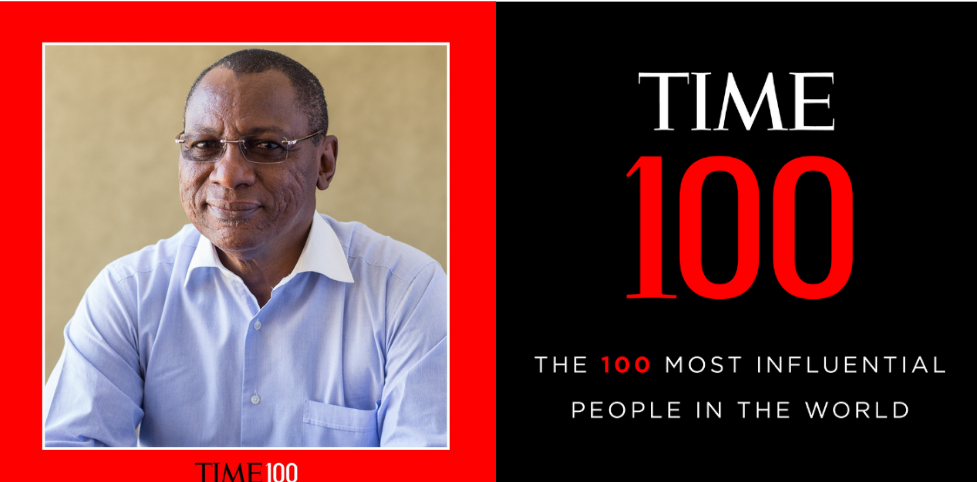 Dr. Tunji Funsho is a member of the Rotary Club of Lekki, Nigeria, past governor of District 9125, and serves on Rotary's International PolioPlus Committee. Funsho is a cardiologist and a fellow of the Royal College of Physicians of London.
TIME 100 comprises individuals whose leadership, talent, discoveries, and philanthropy have made a difference in the world. Past honorees include Bono, the Dalai Lama, Bill Gates, Nelson Mandela, Angela Merkel, Oprah Winfrey, and Malala Yousafzai.
"I'm honored to be recognized by TIME for my part in ensuring that no child in Africa will ever again be paralyzed by wild polio, a disease that once disabled 75,000 African children every single year," said Funsho. "Eradicating the wild poliovirus in Africa was a team effort that required cooperation and dedication of governments, partners, Rotary members, hundreds of thousands of health workers, and countless parents who chose to have their children vaccinated against polio."
As the chair of Rotary's Nigeria National PolioPlus Committee, since 2013, Dr Tunji Funsho has led PolioPlus efforts in the country, building upon the work of his predecessors. He has worked alongside Rotarians in Nigeria to raise awareness about the importance of polio immunization, encouraged governments and public figures to support polio eradication, and served as a vocal leader and advocate for Rotary and its fight to end polio. He works closely with the Global Polio Eradication Initiative partner organizations: the World Health Organization (WHO), UNICEF, the U.S. Centers for Disease Control and Prevention, the Bill & Melinda Gates Foundation, and Gavi, the Vaccine Alliance.